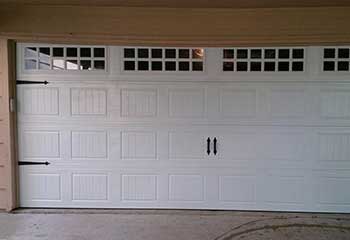 Garage Door Replacement
Customer Issue: Mr. Mathis wanted to replace his garage door for something that would stand out, but beautifully so.
Our Solution: Mr. Mathis fell in love with the Amarr Oak Summit style garage door out of the options we introduced to him. He adored that he had various color and window style options to pick from, as well as its affordability. Our professionals removed the garage door in place after detaching the springs and cable and removing the rollers from the tracks. We then installed the new Amarr door in.
Myron Mathis
- Cedar Valley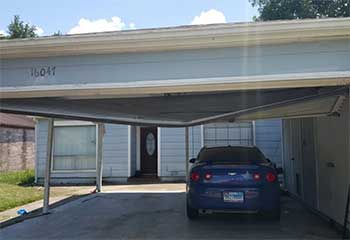 Garage Door Troubleshooting
Customer Issue: Ms. Garcia had accidentally bumped something with her car and soon after found that her garage door was moving much slower and seeming to stick as it moved.
Our Solution: A thorough inspection of the overall garage door system led to our team discovering that the track had been damaged due to the bump from the car. The garage door was taken down to access the track, which was removed so that a new one could carefully be put into place. Our experts then reinstalled the door.
Sherri Garcia
- Barton Creek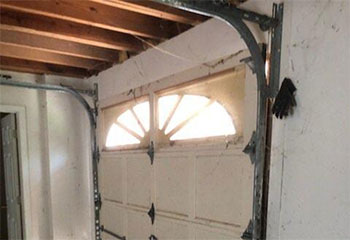 Track Replacement
Customer Issue: After a bump with the car, our customer's track was badly warped and not working well.
Our Solution: Our experts attentively marked and took note of where the original track was after carefully taking the garage door down to move it out of the way. The damaged track was removed and the new one was installed into place.
Alexander Brewer
- Lost Creek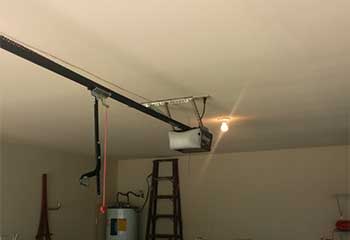 Opener Replacement
Customer Issue: Old, noisy opener.
Our Solution: Our technicians discussed a few different options with Mr. Booth, and he ended up choosing the Genie 3022-TKH ChainMax® 1000, a reliable and relatively quiet chain drive model with minimal maintenance requirements, but with up-to-date safety features, and the proprietary HomeLink and Car2U apps that offered increase security. The customer was very happy with the new device after we installed it and explained how all the features worked.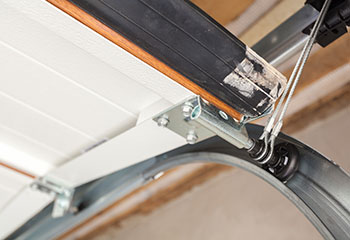 Roller Replacement
Customer Issue: Door unable to fully open.
Our Solution: Upon inspection, we discovered that a few of the rollers on both sides of the door were worn out completely. Following safety procedures, we removed the old nylon coated units and inserted sturdier steel, ball bearing ones in their place, as they offered longer longevity, as long as they received the proper maintenance.
Lincoln Marsh
- The Hills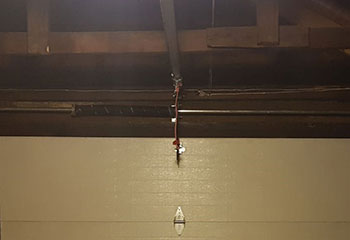 Spring Replacement
Customer Issue: Worn out torsion spring.
Our Solution: After unplugging the garage door opener and clamping the door to the track, we carefully examined the spring. Normally, we'd solve this type of problem by adjusting it, but our visual inspection found a lot of tiny cracks and specks of rust, so we decided that replacing the unit was the better and safer option.
James Hampstead
- Bee Cave