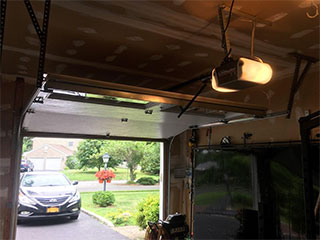 Given proper maintenance, a garage door opener can last for over a decade. These devices are both dependable and durable. Still, like most electro-mechanical systems, they're unlikely to last forever. You may eventually have to replace your unit with a new one - the question is, how do you figure out the best time for a replacement?
Choosing The Right Time
If your unit has become damaged beyond repair, is already more than ten years, or fails consistently, it could well be time to organize a replacement. The important thing to be aware of is that an opener that's failing and working harder to function can place extra stress on other parts of your system - you don't want to leave it too long and have a bigger headache on your hands!
It Doesn't Meet the Safety Standards
Even if your device works properly, you must replace it without delay in case it does not meet the UL 325 safety standards. Units which do not conform to these standards do not come with a safety reversal feature or safety sensors, making your system potentially dangerous to anyone using it.
Time For An Upgrade?
Another common reason for replacing your garage door opener is because of a need to upgrade. The reality is that technology advances quickly and you may find your existing system lacking when it comes to security features and other add-ons. Sometimes, it just makes sense to upgrade. For example, a number of modern units today come with rolling code technology, making it harder for potential intruders to clone your door's entry code and gain access. An advanced model which can be operated remotely via smartphone, even while you're on holiday, may provide you with even greater piece of mind.
I Need A New Unit! What Next?
If you've decided for whatever reason that it's time to upgrade or replace your existing system, you'll first want to determine your budget and prepare a list of requirements. Factored into this, you should consider the level of noise that would be appropriate for your household as well as the level of maintenance you think would be acceptable to you. These things will affect the type of drive you end up going for - our team can guide you further and help you choose the right opener for you. Just get in touch with our experts at Garage Door Repair Bee Cave for advice!